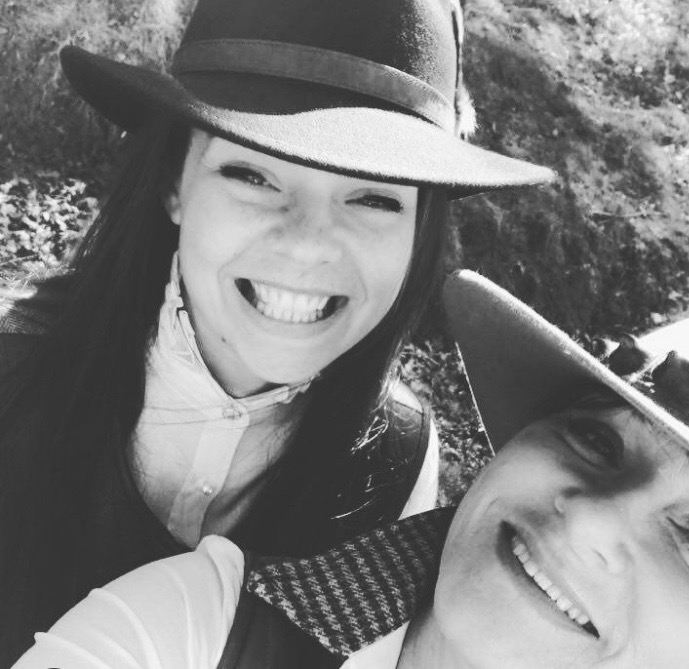 The Story So Far…
Proud to be a 100% British Made Brand Olivia Tullett® has been created by Olivia Tullett, the founder of 'OJT Designs Ltd'. After launching OJT Designs n 2011, Olivia has dedicated her passion and skills in the fashion design industry to build and develop her range of country clothing and accessories.
Born and raised in a little village in Warwickshire, Olivia has country running through her veins. At the age of 18 she decided to head off down to Cambridge to continue developing her design and making  skills which she started working on at the age of 14.
Fast forward 3 years and Olivia passed her Fashion Design Degree with First Class Honours in Cambridge, feeling there was more to learn, she then chose to enrol in a Masters (MA) Fashion Design Course in Norwich where she experimented with new technologies as well as materials. This is where she developed her love for working with leather and started to create her first accessories collection.
After successfully completing her MA, Olivia was then invited back to her first University where she passed her BA Hons Degree to be a guest lecturer for a semester. It was an experience she is very glad she had however, it became very apparent to her that her passion still lay with her business and that creating new accessories and collections was where her heart was.
Only a few months or so in to building up OJT Designs, Olivia decided to incorporate her background and love for British countryside within her work. This gradually develpoped into a wide range of clothing and accessories for both Men and Women including the shooting industry.
OJT Designs began to naturally develop into a countrywear brand and with Olivia personally designing and making both the sample designs available as well as all bespoke orders, she soon caught the eye of a few popular shooting magazines.
In 2017 the aptly named 'Olivia Jacket' won the Shooting Industry Awards in the catagory of New Ladies Clothing Product. This was awarded for the design and innovation of the ladies shooting jacket designed by Olivia, a lady gun herself. She decided that ladies should be able to look good and be practical in the field.
Towards the end of 2017 after a full year of shows all over the country from Scotland to Sussex, Olivia decided to take the 100% British Made brand in a new direction and a new label and trademark was born 'Olivia Tullett®'
Olivia has taken her most popular products from the previous years of trading and made them available to buy "off the peg"  as well as continuing to offer the bespoke option for that added individuality to any design. She wanted her brand to be more accessible to her customers but still keeping them strictly 100% British Made and maintaining the very unique designs and styles that have become instantly recognisable.
Her collections are now available in various retailers throughout the UK and she has a key stockist in Kentucky, USA.
"Individuality is key with any brand but for me, being true to myself and my background, being 100% British Made and designing garments for the 'real' woman out there, is the most important"
~ Olivia Tullett, Founder and Creator.